3 min read

The government is set to implement new emergency rules to allow people self-isolating to secure a last minute proxy vote for May's council and mayoral elections.
MPs will be asked to approve the new plans which will allow proxy votes to be granted up until 5pm on polling day to ensure those forced to stay home because of the virus are still able to take cast their ballots.
Under current election rules, people who cannot make it to a polling station because they are away or are too unwell to travel are expected to appoint a person to cast their vote for them at least two weeks before election day.
But announcing the new plans, constitution minister Chloe Smith said a planned amendment to emergency proxy rules would allow voters to appoint a new proxy beyond the deadline and up until 5pm on 6 May.
The local council and mayoral elections had already been delayed from last year as a result of the pandemic, but ministers had announced they would be able to go ahead this year provided extra measures were taken to prevent the spread of the virus.
"These elections can and will be delivered in a COVID-secure way and the extended proxy voting rules are a key part of this," Smith said.
"The new rules will mean that people who have tested positive for COVID-19, or are self-isolating, can still have their say in these elections without having to leave their home."
The measures come after minister rejected calls to introduce early voting, saying it would require additional resources and create staffing pressures.
And they batted away suggestions for the all votes to be delivered by post, claiming it would "increase the risk of fraud, and removes choice from voters".
The Cabinet Office said the new proxy plans would allow elections to go ahead "in a way which minimises the risk to public health and instill confidence amongst electors that every effort is being made to ensure the polls remain covid-secure".
Meanwhile, the department also unveiled plans to change the coronavirus regulations to allow a "broader range" of campaiging activities from 8 March, but insisted these would still have to be conducted in a Covid-secure way.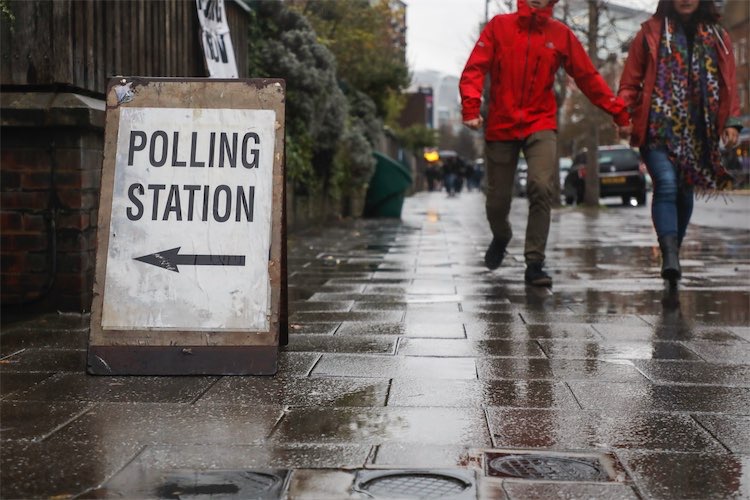 It comes after a major row between political parties over the current campaigning rules which had said door-to-door campaigning was "neither essential nor necessary" during the pandemic and was against the spirit of the "stay at home" orders.
But the Liberal Democrats hit back at the rules, saying they were a "brazen attempt" by the Conservatives to "fix the elections in their favour".
Earlier this month, Conservative Party chair Amanda Milling wrote to Lib Dem leader Ed Davey following several reports that activists were continuing to deliver leaflets, accusing his party of "putting lives at risk".
"It is disappointing that the Liberal Democrats are putting lives at risk in an attempt to win votes by breaking the rules," she wrote.
"In the interests of protecting people across the country will you now take responsibility and immediately halt all of your doorstep campaigning activity?
"It is on all of us to work together to control the virus, protect the NHS and save lives by staying at home during this national lockdown."