5 min read

The hospitality industry is warning without a raft of financial support in next week's Budget, businesses won't make it until re-opening dates in the government's roadmap to easing lockdown.
Boris Johnson announced yesterday that pubs and restaurants might be able to begin serving customers outdoors again on 12 April, and indoors potentially from 17 May.
But for many venues, it will not be economically viable to re-open until the end of all Covid restrictions, which won't be until 21 June at the earliest, if they do not have an outdoor area or other rules on social distancing prevent them from opening fully. 
The the British Beer & Pub Association (BBPA) said just 17% of total pub capacity will be able to open in the first phase unlocking, saying the slow pace of the roadmap will cost the sector £1.5billion. 
The industry body believes that unless the Chancellor Rishi Sunak unveils a package to support hospitality venues through summer and beyond in his budget next week, "thousands of pubs will be at risk of closing for good, along with hundreds of thousands of jobs and livelihoods being lost forever right at the last hurdle of this crisis".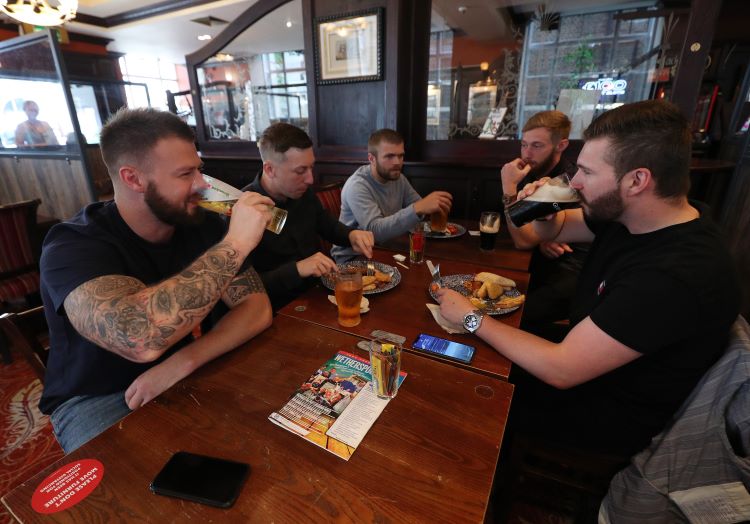 Pub industry leaders are focusing on the existing VAT cut, as well as the business rates holiday, reducing the tax on beer and extending the flexible furlough scheme.
UK Hospitality said: "In the immediate term, we need a generous compensation package that goes beyond what was offered in January if we expect businesses to survive, with a commitment to eliminate new costs that are due to hit, such as HMRC tax bills and loan repayments. 
"An extension of the VAT cut and business rates holiday must be confirmed along with a targeted extension of the furlough scheme. 
"We must also have an extension of the rent moratorium, with loan repayments and HMRC debt delayed in order to give businesses some breathing room from the ruinous mountain of debt that has built up for too many. 
"Asking businesses to start paying this money back when they are not even open could be terminal for many."
After a report found 1 in 5 jobs in the supplier workforce in the industry have already been lost, while many firms have not been eligible for government grants or loans, pubs are also asking for a new fund "to allow viable businesses to invest in goods/services critical to a successful restart".
UK Hospitality's chief executive Kate Nicholls said: "The sector is obviously devastated that its reopening will be so far away. 
"From the start of November, the sector will have been closed for nearly 200 days, with just a couple of weeks of heavily restricted trading in December. 
"A major package of financial support is imperative if hospitality is to survive."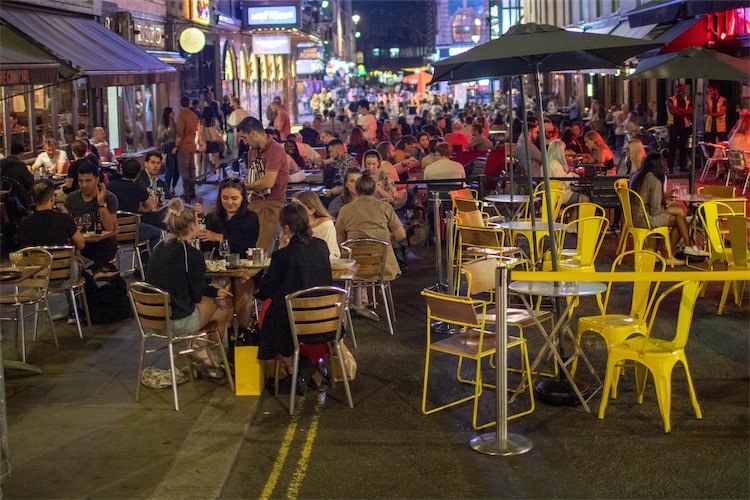 She added: "The Chancellor has just nine days to save thousands of businesses and hundreds of thousands of jobs that simply will not be there without a substantial package of compensation.
"According to the latest Government data nearly two-thirds of hospitality businesses will run out of cash before May, before they are allowed to re-open."
The Campaign for Real Ale (CAMRA) is calling for a Budget that lowers the rate of duty on beer served on tap to help pubs compete with much cheaper supermarket beer in order to rebuild their businesses once restrictions are lifted. 
The consumer organisation has written to Sunak asking him to consider measures including ongoing, regular grant payments to help venues cover costs when forced to close or operate at a reduced capacity, announcing another business rates holiday for 2021/22, and extending the VAT reduction to beer to support pubs that do not do a significant amount of trade in food.
CAMRA's national chairman Nik Antona said: "The next Budget is an ideal time for the government to announce some much-needed long-term financial support to help the beer and pubs industry recover from the Covid crisis."
They are also asking for brewers and cider producers to be eligible for support schemes, something echoed by SIBA, who represent the UK's craft brewing industry.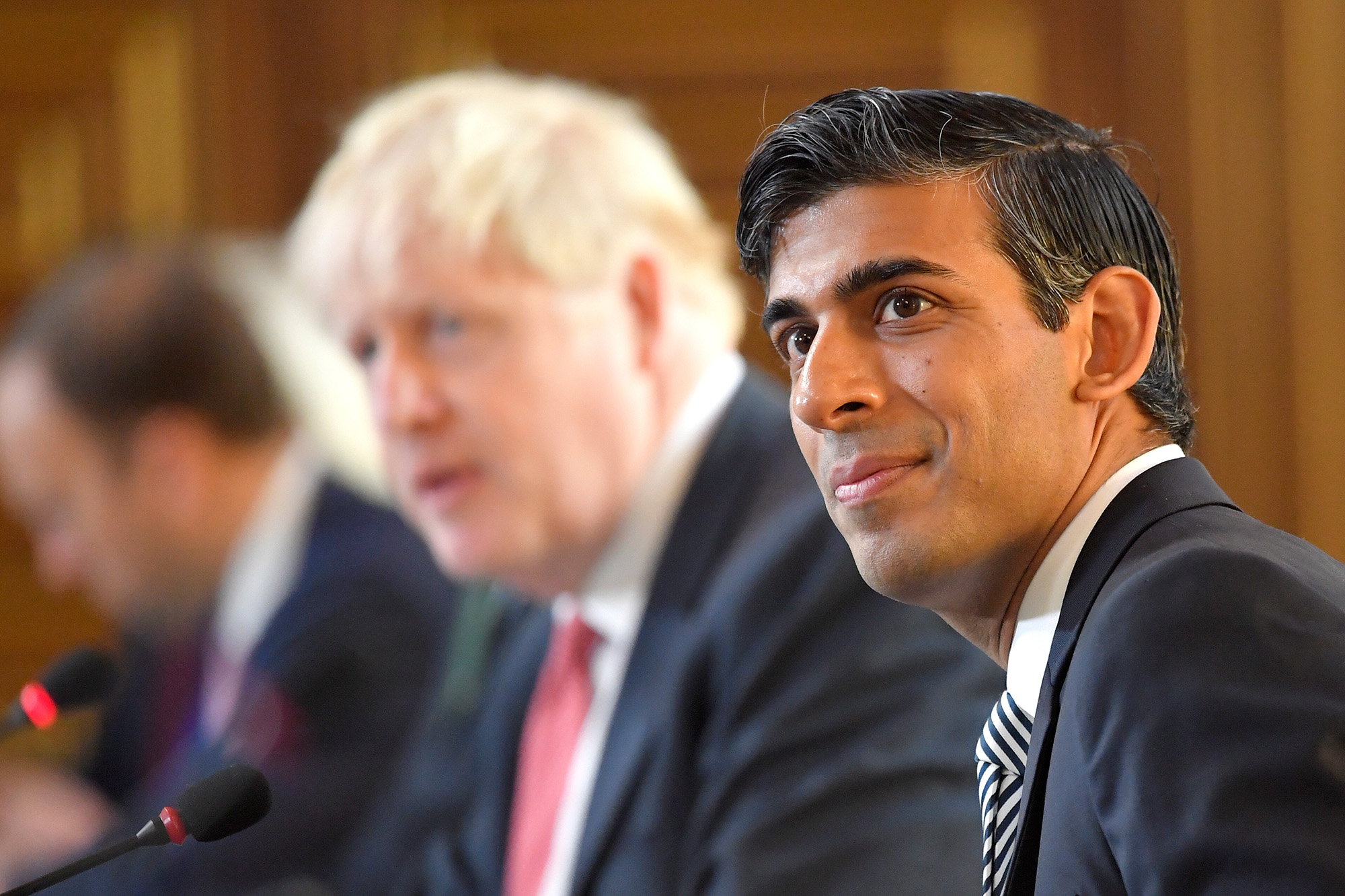 SIBA also want Sunak to announced a new 'Eat Out to Help Out' scheme, which includes beer, and changes to the planned hikes within the Small Breweries Relief Scheme.
SIBA chief executive James Calder said: "Although it is welcome that nonsense restrictions like 10pm curfew and substantial meal have been dropped as part of steps 2 and 3 of the plan, the vast majority of pubs simply do not have the outdoor space or facilities needed to operate viably and profitably in April. 
"We know many 'wet led' pubs and craft beer bars will struggle to operate profitably with table service only indoor or outdoor. Whilst takeaway beer from 12th April will help our members, it has only ever been a trickle and is no replacement for a swift and simple re-opening.
"The 17th May when pubs might be allowed to welcome indoor patrons is 84 days away. In that time the average independent brewery will burn through around £12,500, even with pubs partially open. 
"We need to see brewery grants of between £10k and £30k, based on their size as introduced in Scotland."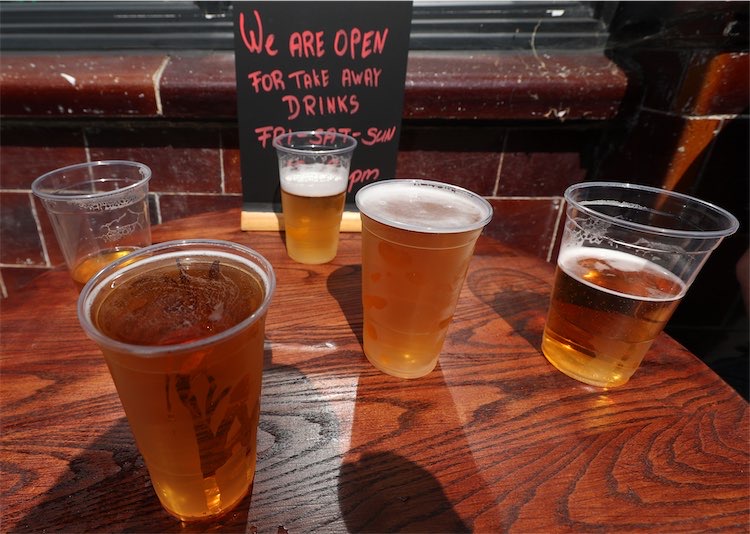 Emma McClarkin, BBPA chief executive, said: "Whilst we have received earliest possible dates for reopening, our sector will continue to face severe restrictions that limit their business and stop them from being viable.
"The reality is debt is mounting and many pubs simply won't be able to hold out to April or May and will close for good before any door gets open."
She added: "The Prime Minister said he will not pull the rug out and do whatever it takes. We will hold both him and the Chancellor to this. 
"Our sector will need more grant support until pubs can fully reopen, as well as furlough extended to save jobs for pubs not able to open in April. 
"Even when they open in May, pubs will need help on their long road to recovery through an extension of the VAT cut and Business Rates relief – as well as a beer duty cut."